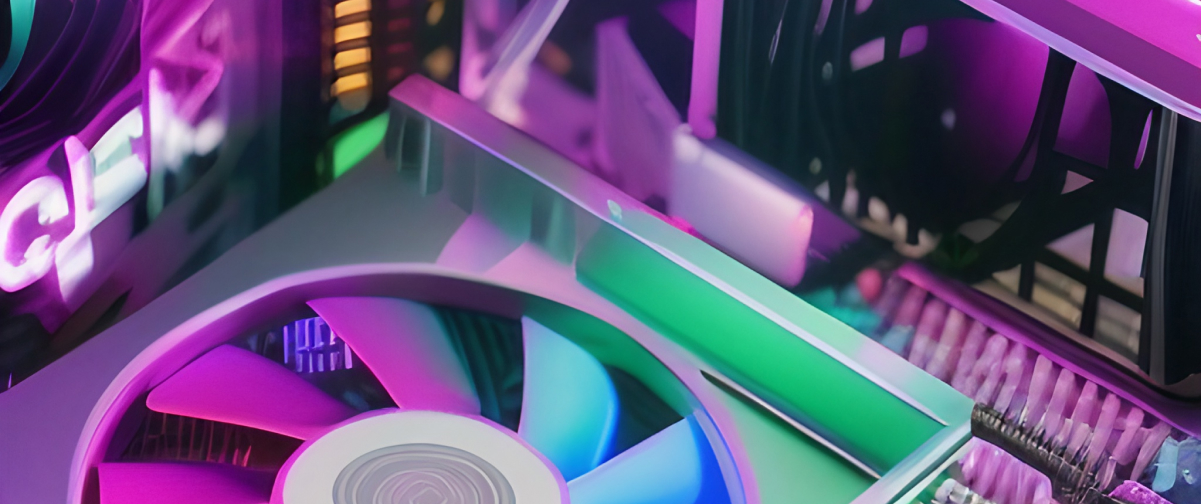 10 Tips on How to Buy a Used GPU
Buying a used graphics card can be a great way to save money on your next PC upgrade. However, it's important to be careful when purchasing used, as there are potential issues that can arise. Here are 10 + 4 tips, to help you make an informed decision when buying a used GPU.
1. Research the market
It's important to have a good understanding of the current market value of the GPU you're interested in. You can use our GPU value comparison table to find the best used GPUs currently listed on eBay. This will help you determine whether the price you're being offered is fair.
2. Check the seller's reputation
It's always a good idea to do some research on the seller before making a purchase. Look for reviews or feedback from other buyers to get an idea of the seller's reputation. Avoid sellers with a lot of negative feedback or a history of selling faulty products.
3. Check the GPU's age and condition
The age of the GPU is an important factor to consider, as older graphics cards may not be as reliable or perform as well as newer models. Be sure to ask the seller about the age and condition of the GPU, and consider whether it's worth the price they're asking.
4. Verify the graphics cards specifications
Make sure that the GPU you're considering matches the specifications advertised by the seller. This includes the make and model of the GPU, as well as the clock speed and memory size.
5. Check for physical damage
It's important to physically inspect the card for any visible damage before making a purchase. Look for cracks, dents, or other signs of physical abuse that could affect its performance.
6. Ask about history
If possible, try to get some information about the GPU's history from the seller. Find out if it's been used for mining, if it's been overclocked, or if it's had any other issues in the past. This can help you gauge the reliability of the card.
Read more about mining: How to tell if gpu was used for mining.
7. Test the GPU before buying
If you have the opportunity, try to test the GPU before making a purchase. This can be as simple as booting up a game or running a benchmarking program to see how well it performs.
8. Best place to buy used gpu
While buying from an individual seller can often be cheaper, purchasing from a reputable retailer or online marketplace can give you some added peace of mind. These sellers are more likely to have tested the GPU and ensured that it's in good working condition. Furthermore, some marketplaces like eBay have buyer protection programs to make buying used items safer.
9. Check for warranty coverage
Some used graphics cards may still have some remaining warranty coverage. Be sure to check with the seller or the manufacturer to see if the card is still under warranty and what is covered.
10. Don't be afraid to negotiate
If you find a used GPU that you're interested in but the price is a bit high, don't be afraid to negotiate. Offer a lower price and see if the seller is willing to come down. Just be sure to keep in mind the market value of the card and don't lowball the seller too much.
BONUS TIPS
11. Check the GPU's compatibility
Before making a purchase, make sure that the graphics card is compatible with your system. This includes checking that it will fit in your case and that it has the necessary connections to work with your monitor.
12. Consider the GPU power requirements
Make sure that the graphics card has the appropriate power connectors and that your power supply has enough wattage to support it. It's also a good idea to check the power consumption to ensure that it won't strain your system.
13. Check for driver support
Some older GPUs may not have support for the latest graphics drivers. This can be an issue if you want to take advantage of the latest features or optimizations. Be sure to check for driver support before making a purchase.
14. The graphics cards cooling
A GPU's cooling system is an important factor to consider, especially if you plan on overclocking. Be sure to check the type and quality of the GPU's cooling solution to ensure that it can handle the additional heat.
In summary, should i buy a used gpu, buying a used graphics cards can be a great way to save money on your next upgrade. Just be sure to do your research, check the seller's reputation, and verify the GPU's specifications and condition before making a purchase. By following these tips, you can increase your chances of getting a good deal on a reliable used GPU.